The Alanna Agent App boasts a new ability that many of our customers have been requesting. That new ability is Agents Online. In this quick blog post we will go over what it can do for you and your team. Let's get started.
Agents Online Screen
Running a Title company with multiple offices and Alanna Agents is difficult from a single location and maybe even with a single manager. The manager needs to know who is online and who is an available Human. Now, the Alanna Agent App gives you visibility into which Alanna Agents are logged in and which are "Online." Sometimes the Alanna Agents are logged in and are just monitoring the Alanna and chat activity. Other times you need to make sure your Alanna Agents are logged in AND ready to interact with customers when they ask for a Human or if Alanna needs a little help.

The new Agents Online tab in the Alanna Agent App
In your Alanna Agent App you will now find a new tab above the History tab named "Agents Online." Clicking this tab will open up this new ability.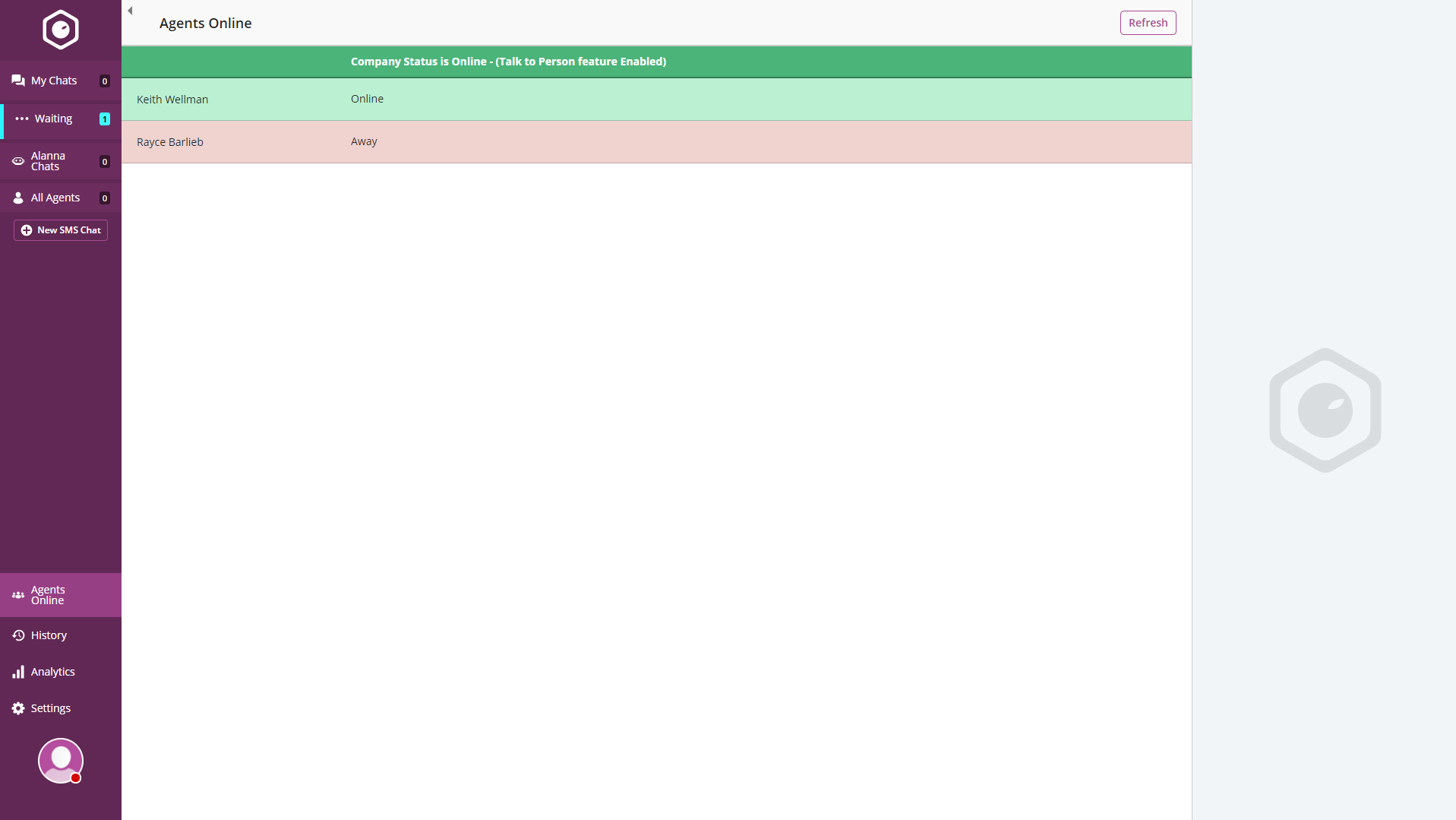 Agents Online screen in the Alanna Agent App
Once open, the Agents Online screen shows you all agents in your team if you are a team member and shows all Agents if you are an admin.

Zoom in of the Agents Online screen in the Alanna Agent App
Alanna uses clear color coding to show the status of each Agent. The user interface shows Online agents in green and agents who are Away in red.
Watch the video
Wrapping up
That's it! This new, easy-to-use ability is going to facilitate the management of your Agents in the Agent App. We hope you enjoy using it and look forward to any feedback you may have to make this ability even better. If you need help with the new Agents Online ability feel free to reach out to our support team.