Introducing Handy Dandy Andy: Apex Closing Services' White-Labeled Virtual Employee
As you know, numerous title agents rely on Alanna every day to manage client communications; start marketing conversations with prospects and help title agents create new orders and extract key data from multiple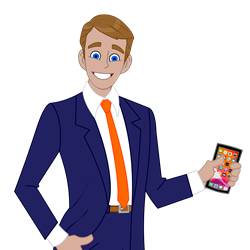 sources. She's everyone's favorite virtual employee. 
But did you know that alanna.ai will also "white label" Alanna for clients as well? Some agents prefer to use our AI technology as their very own brand ambassador. And we're happy to help!
With that in mind, we welcome Handy Dandy Andy of Apex Closing Services in Sarasota, Florida. Andy does everything Alanna does—saving Apex staffers time and empowering them to focus on more complex and productive tasks, all while delivering elite service to clients 24/7/365. And he's doing it with a look and feel that's right in line with the Apex brand.
Welcome to the family, Andy! We look forward to working with you for a long time.