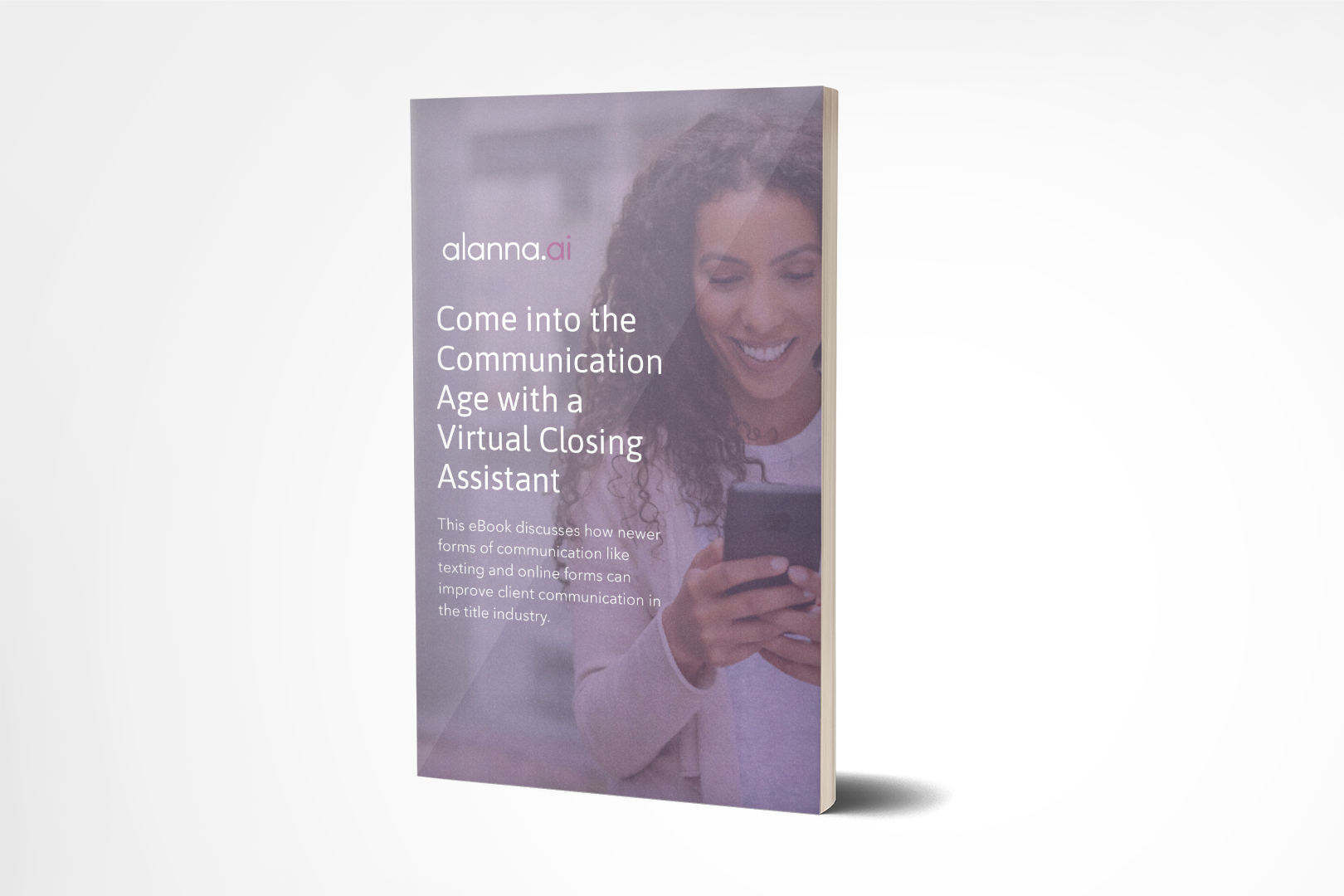 Come into the Communication Age with a Virtual Closing Assistant
This eBook discusses whether forms of communication like texting can improve client communication in the title industry, how to get rid of fax machines in favor of online forms, and how you can avoid making your clients wait around for closing cost estimates.
Can Texting Improve Client Communication In The Title Industry?
Out with the Fax Machines and In with the Online Forms
Stop Making Your Clients Wait Around for Closing Cost Estimates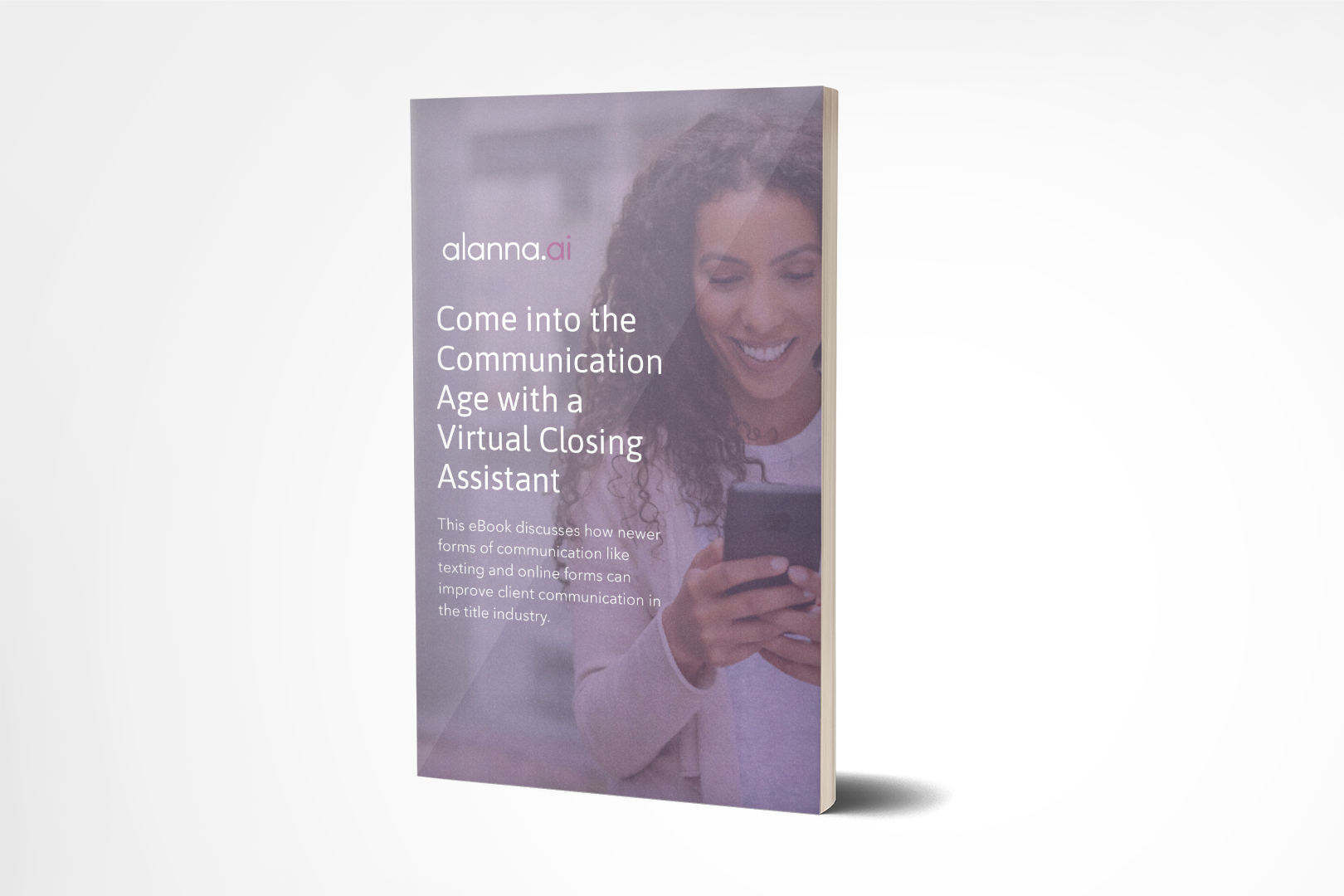 Want to learn more about Alanna? Fill out the form below.